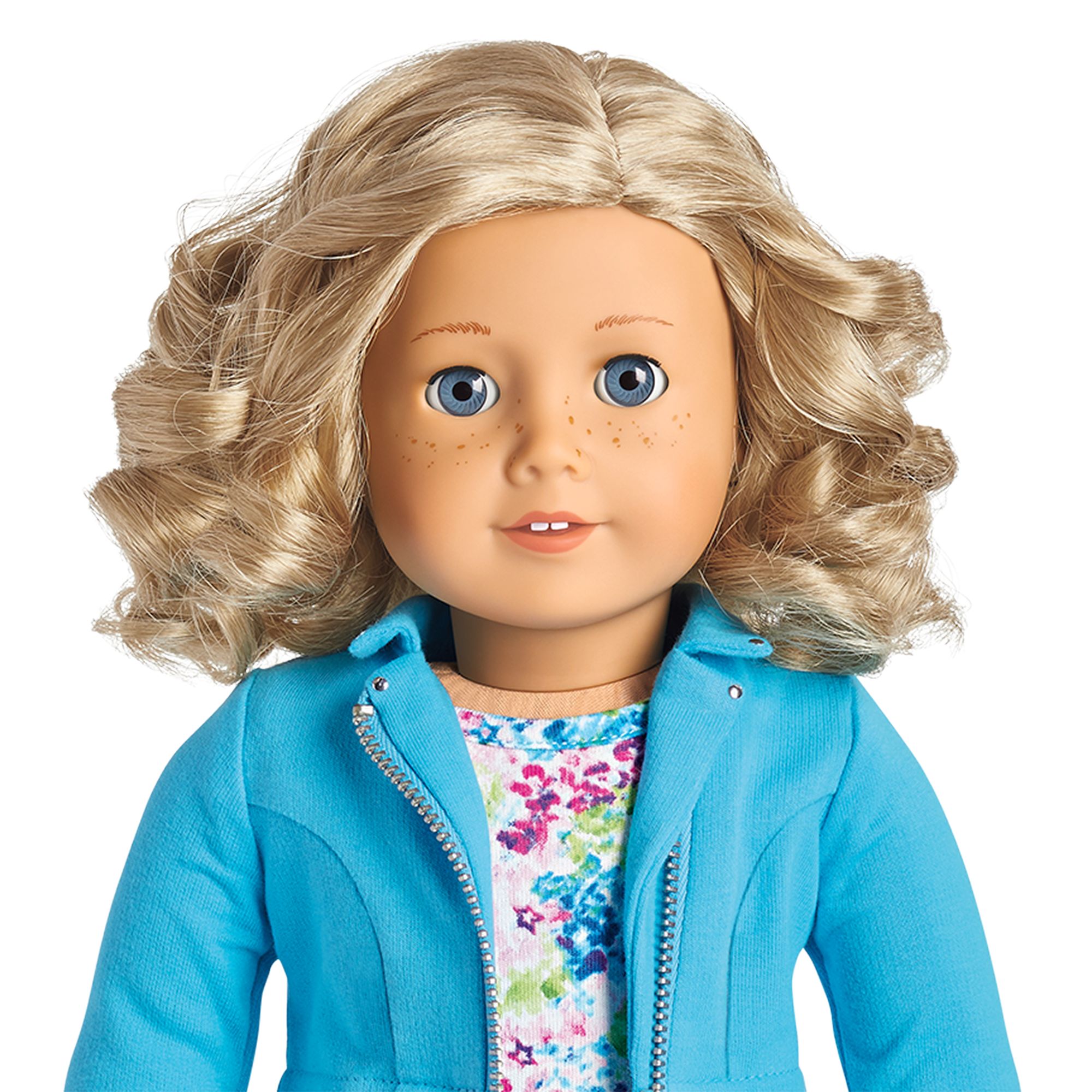 Hello! You voted for which name you thought fit this sweetheart best, and today I'm going to announce which one got the most votes! The names you were able to choose from were Chloe, Lucy, Zoey, Bree, April, and Leia.
The winning name is . . .
*
*
*
*
*
*
*
*
*
*
*
*
*
*
*
*
*
*
*
Lucy!
Thank you, AnonymousA and Misty, for suggesting the name!
This round of Name That Doll was very close. The name Lucy won by ONE vote! Zoey came in second, with seven votes, Chloe, Bree, and Leia tied for third with six votes, and April came in last with only four votes.
Thanks, everyone, for voting and commenting with names.
I'd like my readers to help me decide which doll should be featured on Name That Doll next! The candidates are . . .
Truly Me #23
Truly Me #27
Truly Me #43
Truly Me #58
Comment with the number of the doll you would like to see next. The one with the most votes by the time I get around to doing Name That Doll again will be featured.
Merry Christmas!
–Loren