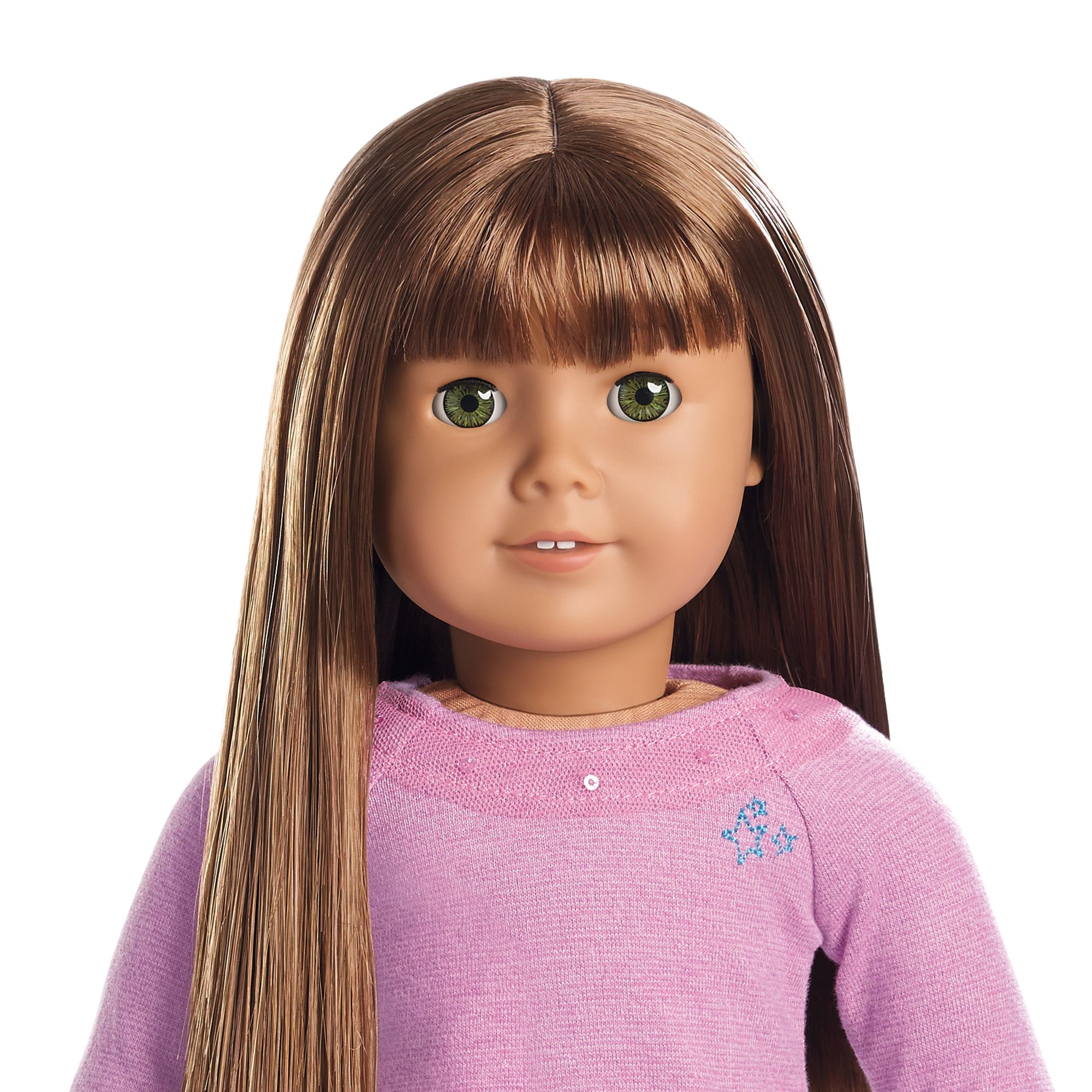 It's time to learn what Truly Me #43's name is going to be! Last week, I presented six names that were suggested by readers — Meghan, Emma, Hanna, Carmen, Karina, and Harper — and you voted for your favorite. Today I will be announcing the name that got the most votes!
The winner is . . .
*
*
*
*
*
*
*
*
*
*
*
*
*
*
*
*
*
*
*
Harper!
Thank you, Kayla, for suggesting the name.
This round of Name That Doll wasn't even close. Harper came in first with eighteen votes; Karina came in second with ten votes; Carmen came in third with seven; Emma got fourth place with six votes; Meghan got fifth place with four votes; and Hanna came in last with only three.
Thanks, everyone, for participating in Name That Doll! If I didn't have such great readers, I wouldn't be able to do games.
Thanks for playing!
-Loren